2004 Martin CF-2 Natural Hollowbody Jazz Archtop by Dale Unger *436-R22t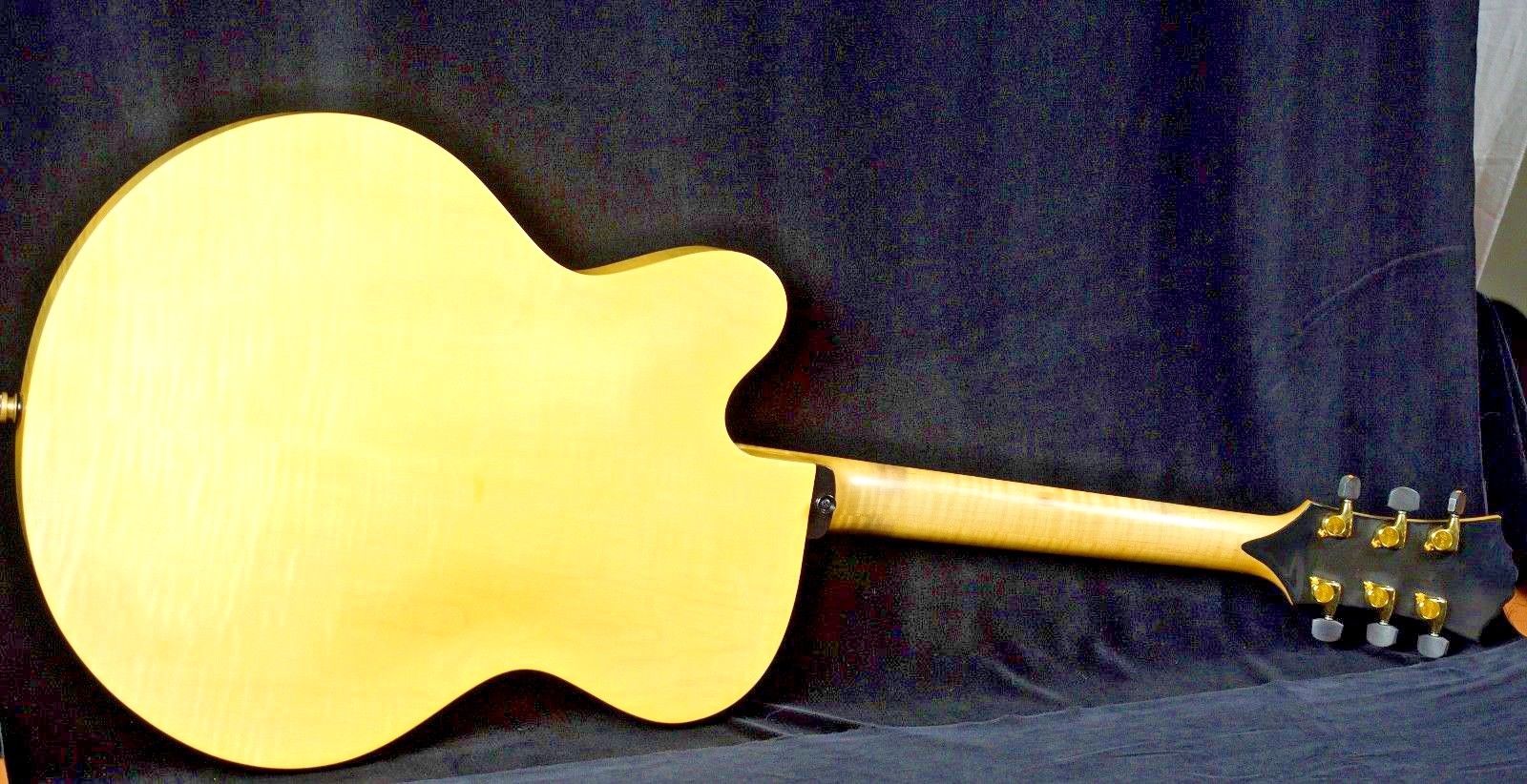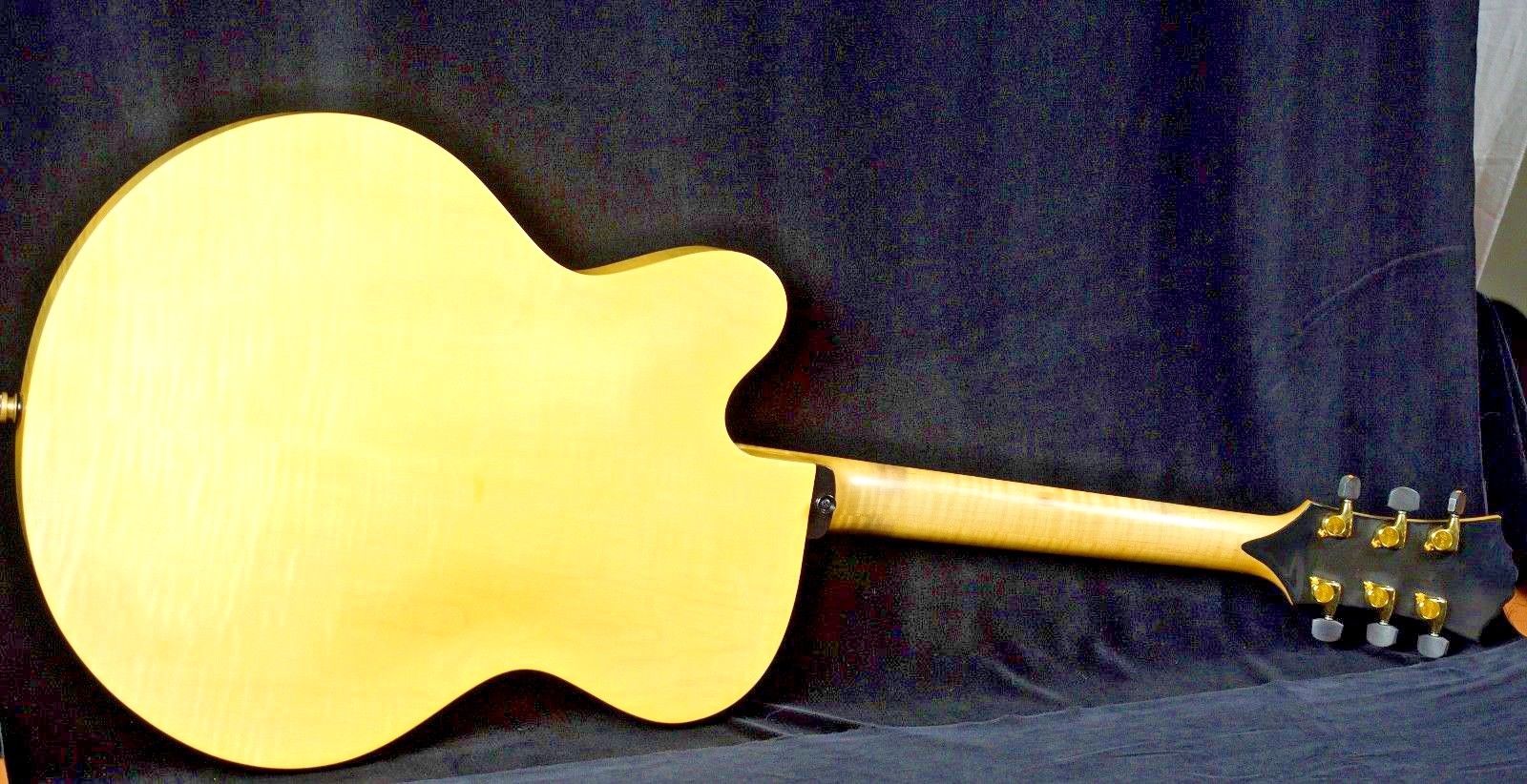 sold out
2004 Martin CF-2 Natural Hollowbody Jazz Archtop by Dale Unger *436-R22t
This is a near mint example of CF Martin, Inc's venture into another short run of an archtop jazz style guitar, designed by Dale Unger, and built by Martin. It has a yellowish stain, to the spruce and maple woods. A nice ebony fretboard on the neck. Large CF Martin Headstock. 2 Seymour Duncan pickups adorn the front.
This guitar was to be used professionally, and was set up at the Martin Factory in Nazareth, PA. It was then stored until now. so it is basically new. The stain on many of these has turned a slight darker discoloration that gives the guitar character. We have 2 of these. This one, and a one pickup piece that was owned by Joe Beck of alto guitar fame.
Ships in a Tweed Hard shell case that weighs at least 15 pounds. Very heavy. Could withstand a truck driving over it.!. Hand signed inner label by Martin and Unger.
Returns for incorrect listing or damage. Other reasons may incur a 5% restocking fee. Satisfaction is guaranteed and we stand behind what we sell. Thanks.
Please note this guitar is CITES compliant and can be shipped internationally.