2015 Gibson Crimson Custom Shop Wes Montgomery L5-CES Ebony/Gold Perfectly Mint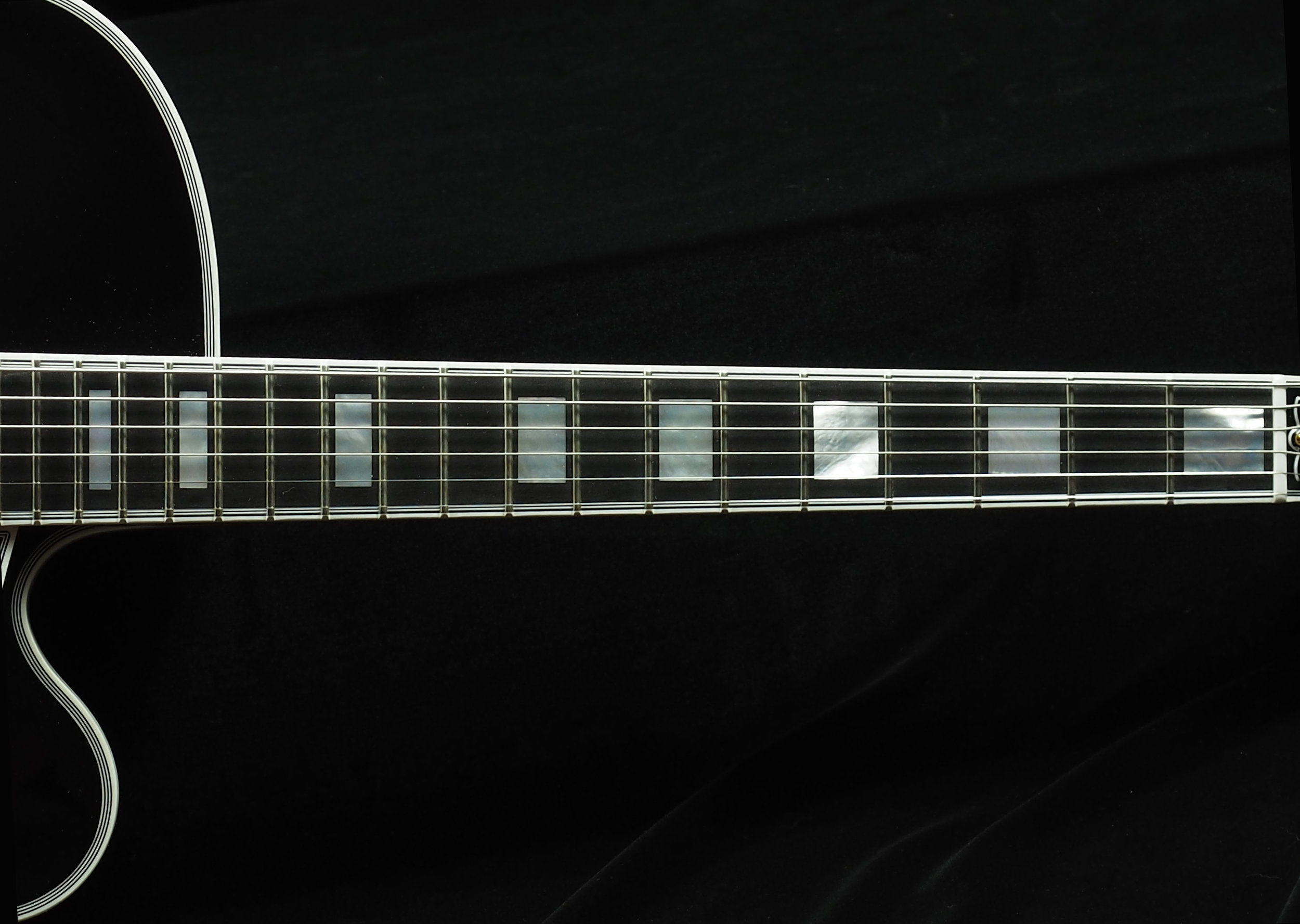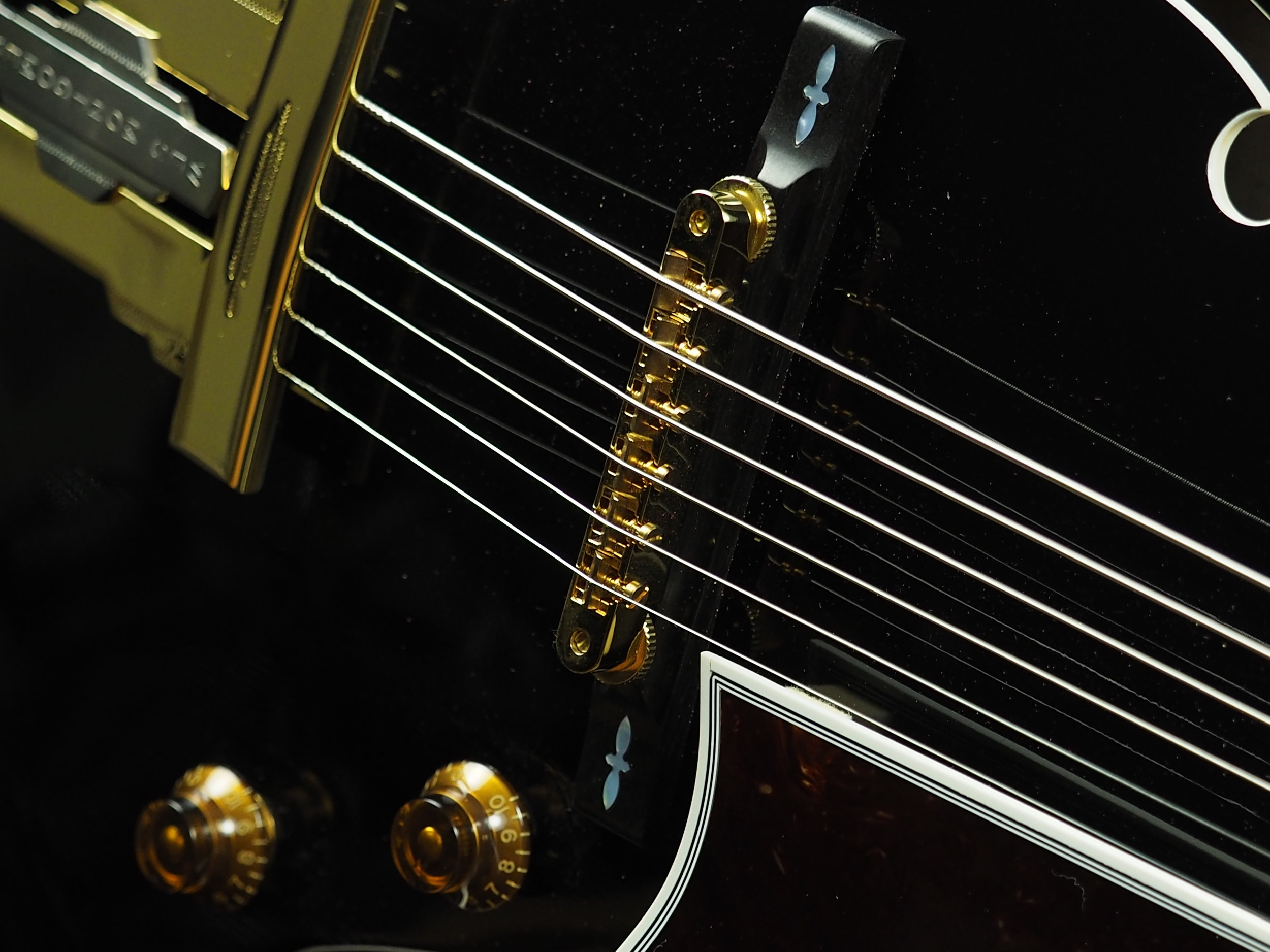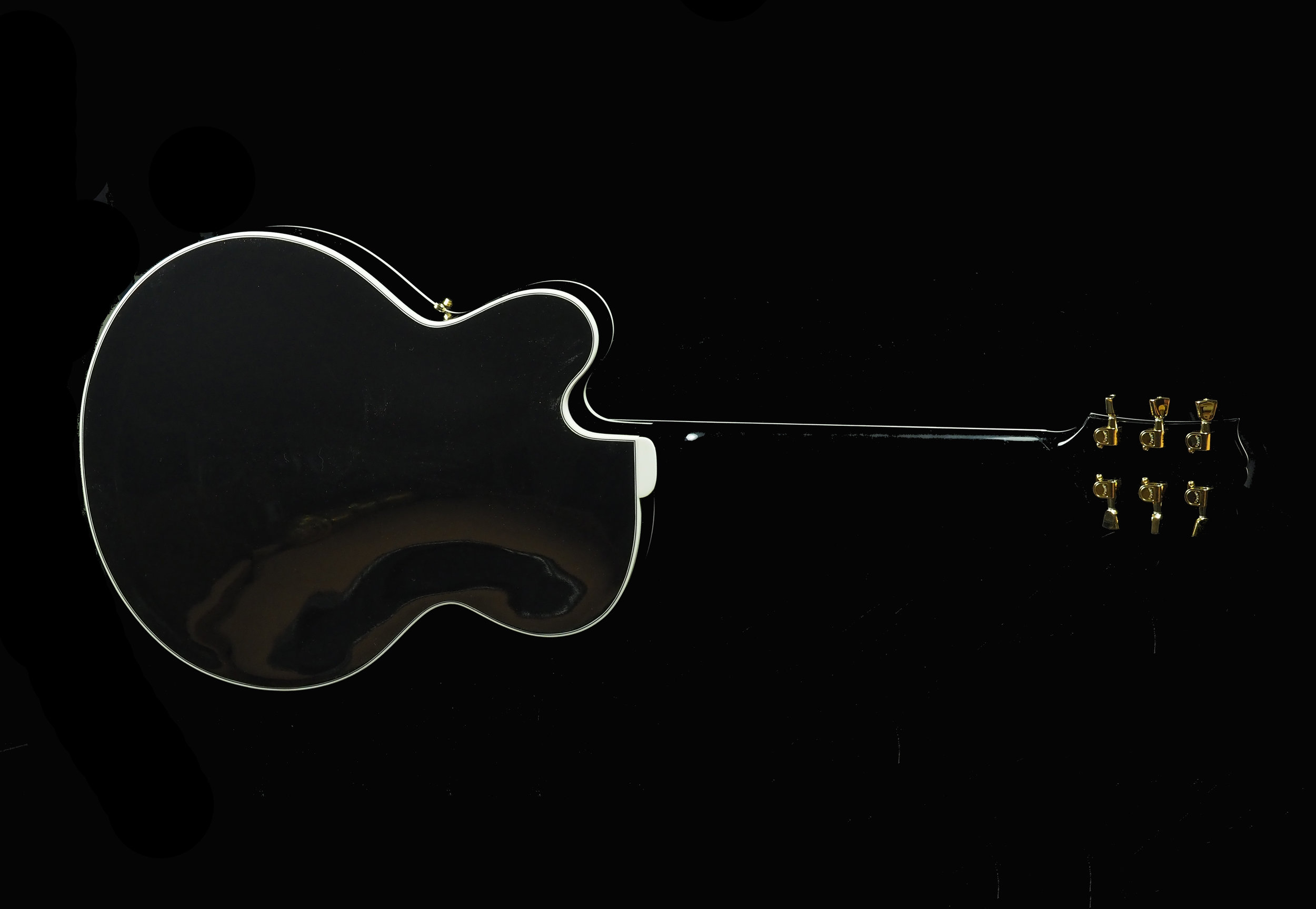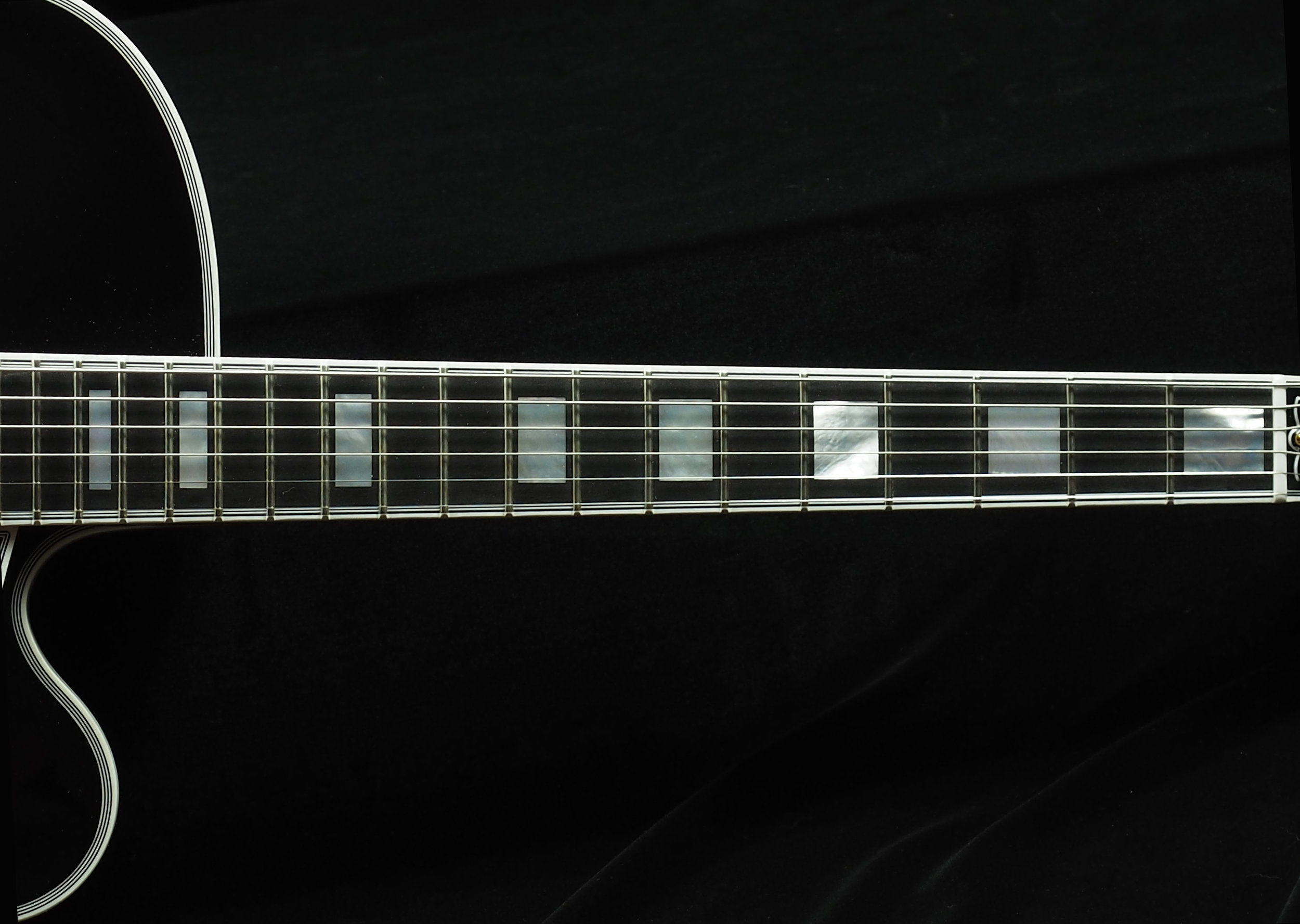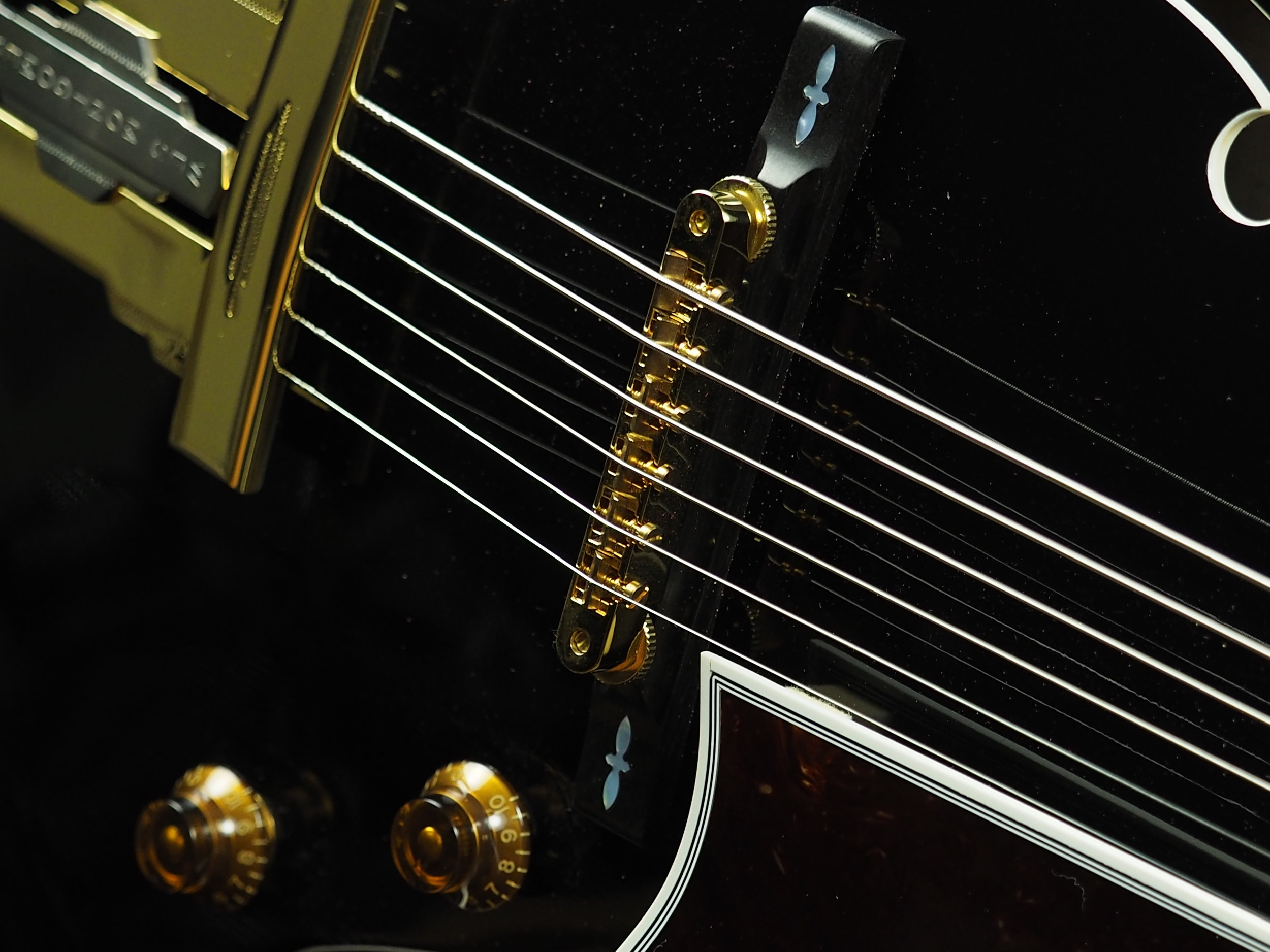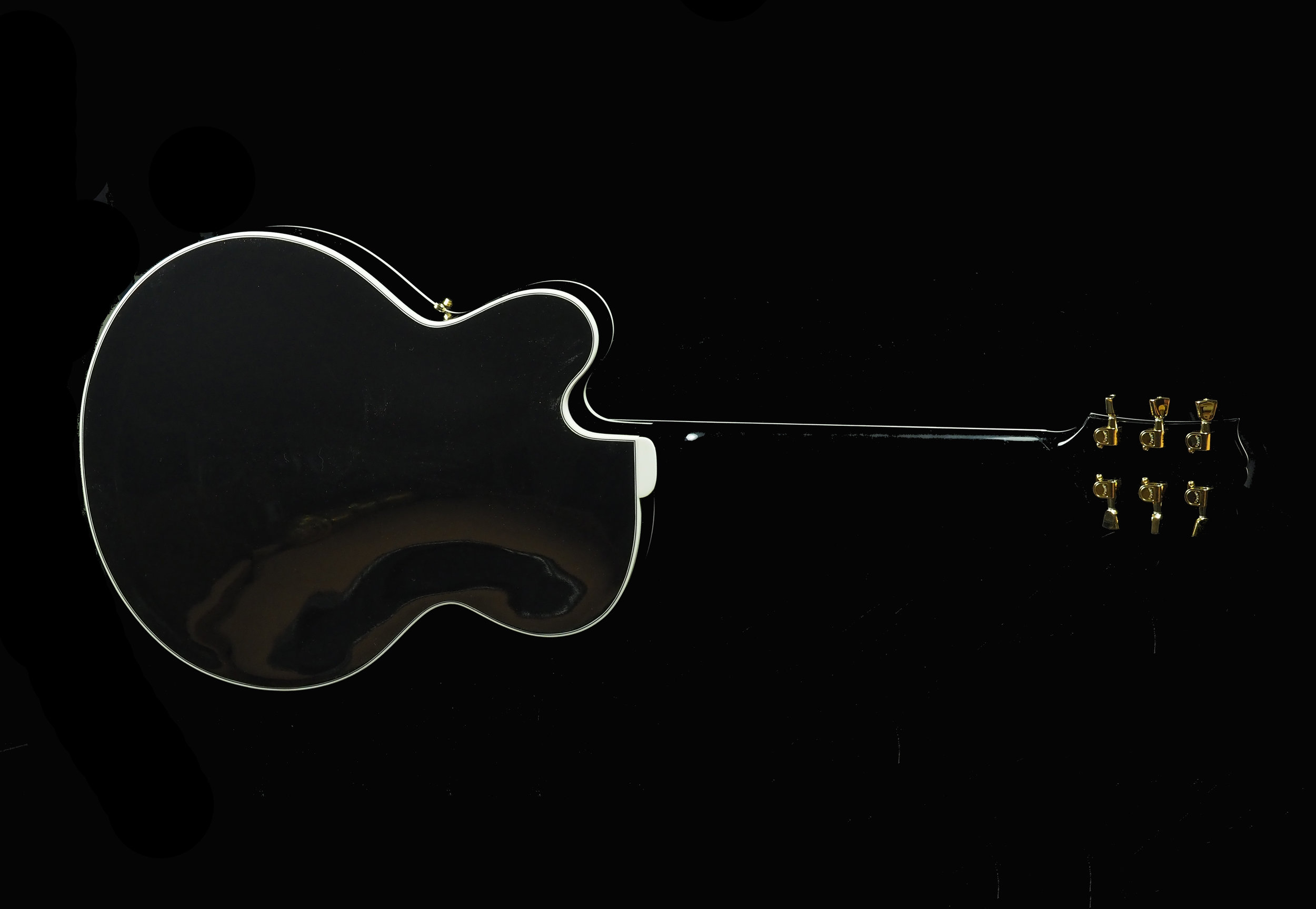 sold out
2015 Gibson Crimson Custom Shop Wes Montgomery L5-CES Ebony/Gold Perfectly Mint
This is a new old stock 2015 Gibson L5 Wes Montgomery Model from the Crimson collection. It has a carved spruce top, with carved maple back and sides. It has a multi piece maple neck, with an Ebony fretboard inlaid with MOP rectangles. Has the fancy engraved WesMo L5 tailpiece. There is not a mark on this guitar except for what appears to be a small amount of polish on the tailpiece. These currently MAP out at $9700.00 for the painted model as this is. Ships in its original carton with all paperwork. We cannot offer a Gibson warranty as we are technically the first owners. However we stand behind what we sell, and have a sterling reputation on various chat sites, and Ebay feedback.
Our conditions are the following. Satisfaction is guaranteed as can be seen from our perfect feedback. However, returns are reserved for errors in description or defective pieces. Returns for buyers' remorse may incur a 5% restocking fee. We hesitate to do that, but reserve the right. We cannot offer the buyer afactory warranty as we are players and collectors and technically are the first owners. However we definitely stand behind what we sell, and make good on all our pieces in obvious cases of factory defect. Satisfaction is guaranteed.
CLICK ON THE THUMBNAILS TO THE LEFT FOR BLOWUPS. CLICK ON THE RESULTING BLOWUP AGAIN FOR SUPER BLOW UPS.